Alastair Cook might have reached the 5-figure mark in the tests at a lesser age than Sachin, but, it's still a herculean task for him to even challenge the master's tally of runs in the longest form.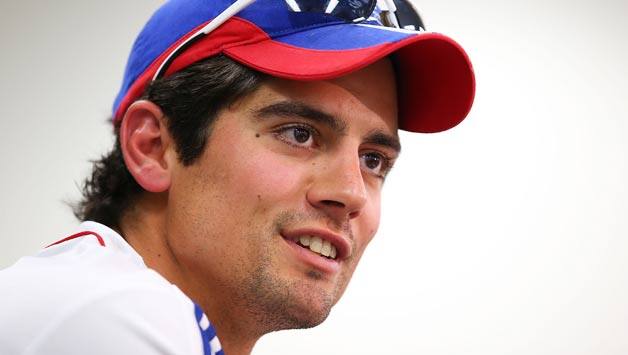 Yes, Cook is 31. His fans can say the batsmen, if fit enough, can play the game till 38 or 40, but, looking back, how many English batsmen have played till that age?
It is realistic and common in the subcontinent yes because batting in that region is not much about the reflexes.
The speed of the decks is very, very gentle, the movement of the ball remains disappeared and thus, even the slow reflexes can carry you through for a few years as proper foot movement is not an essential requirement in those conditions.
But, in England, the ball plays tricks. It hoops around. And, to deal with that, you need quick reflexes particularly if you are an opener and are facing the music with the red duke. So, foot movement becomes essential.
But, the older you get, the foot movement does not remain quite proper and you start reacting to the moving deliveries much slower. That's why, as most of the English batsmen get close to 34-35, their international starts to close down.